Over the last couple of months, state and federal governments have fast-tracked many infrastructure projects to kick start the economy post-Covid.
Within this environment, projects are becoming larger, more complex. Also, more people, processes, and collaboration are required to guarantee successful completion. With these complexities in mind, one of the challenges for the contractor is to ensure regulatorily and customer compliance from project to project.
Construction is one of the most heavily-regulated industries, and no two projects are the same. As we operate throughout the east coast of Australia for communications and electrical infrastructure clients, we see a significant difference in the compliance requirements from project to project. Each customer and worksite will have a unique set of compliance requirements. To ensure the efficient and safe delivery of service, our project teams have a great deal to consider.
Supporting our project team are our management systems and project to project planning processes.
Management Systems
The development and implementation and subsequent certification of a management system require a diligent approach to meeting all legal and customer requirements. We have held Third-Party certification for the last 12 years. Throughout this time, we have welcomed the feedback provided during annual system audits. Transparency with our certification body ensures that our company processes align with legislative and customer requirements.
Correct process implementation ensures;
1 – Delivery of a quality outcome for every project.
2 – We keep everybody safe on-site.
3 – That we minimise our impact on the surrounding environment.
System Objectives
QMS – Increase the consistency and quality of output through the company.
OHS – Protect our workers from harm.
EMS – Minimise the negative impact our operations have on the environment.
Project to Project
We promise to deliver elite quality and unsurpassed safety with everything we do. We accept that no two projects are the same. Each project comes with its own unique set of risks and challenges. In response, our project team go through a dynamic process to ensure we meet the system, legislative and customer requirements before construction.
Firstly, a project starts with its own WHS Hazard Assessment. Secondly, we undertake a risk assessment process to identify analyse and subsequently control any risks. This risk assessment intends to minimise risk through the effective use of the hierarchy of control. Thirdly, we ensure the correct implementation of controls throughout the project.
The critical steps in our risk management process: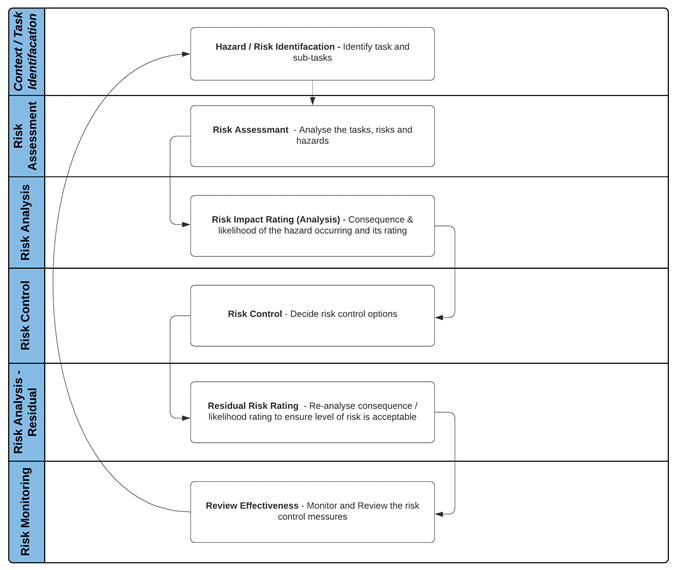 There are many steps to identifying WHS needs on any given job; the factors considered are:
WHS regulations
Legislation
Individual site rules
Customer-specific safety rules

Points 1 & 2 are Legislative factors and must be adhered to on every project.
Points 3 & 4 are Customer / Site-Specific factors which may vary from project to project. Although not required by law, a particular customer or site controller can make a mandatory requirement for a specific worksite
E.g. Hard Hats are not legislated by law to worn on every site, nor is it a WHS regulation requirement to do so. However, a contractor may assess the risks and determine a hard hat as a control measure. Or the site manager/customer may have a mandatory hard hat rule that makes the wearing of hard hats on-site compulsory regardless of the risk posed.
For more information regarding how we ensure regulatory and customer compliance, please contact us via our website.
To keep up to date with Global UC – please follow our LinkedIn